Wills & Powers of Attorney - Complete Set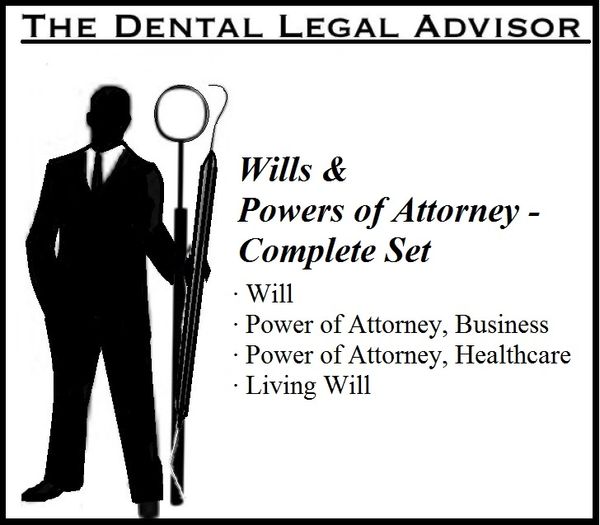 Wills & Powers of Attorney - Complete Set
A complete set of the most important documents that you need for security.
Creating a will gives you sole discretion over the distribution of your assets. If you do not have a will, you die intestate, whereby the state will oversee the distribution of your assets. Not only can a will legally protect your spouse, children, and assets, it can also spell out exactly how you would like things handled after you have passed on.
It lets you decide how your belongings, such as cars or family heirlooms, should be distributed.

If you have a business or investments

, your will can direct the smooth transition of those assets

.

You can designate who will be your executor, the person with authority to make sure that all your possessions end up in the right hands.

Protect your family, your estate and your wishes with this all-inclusive package to handle your legal affairs. This download includes the following 4 documents, "complete"** and ready for signature and notarization:
Last Will for Texas Resident (

state-specific

)

Living Will (Health Care Directive)

Power of Attorney for Business

Power of Attorney for Healthcare
* Married couples will receive all of the above documents in 2 individual sets at the same cost as one by choosing the "2-for-1" option at checkout.
** "Complete"
- Upon payment, you will receive an email with the link for downloading the
Will & Power of Attorney Information Sheet
requesting the information necessary to complete these documents. Once filled out, you will fax or email them to attorney Boyd W. Shepherd for thorough review and completion of the final legal documents, ready for signatures and notarization, with complete written instructions to properly sign and execute to be legally valid and enforceable.