Informed Refusal for Radiographs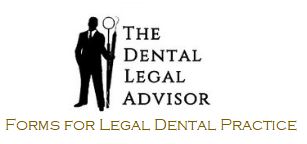 Informed Refusal for Radiographs
Informed Refusal of Radiographs.
TSBDE Rule 108.7 requires that Texas dentists maintain a written informed consent signed by the patient.
Rule 108.8(c)(2), (4), and (5) state that
"(c) Further, records must include documentation of the following when services are rendered:...
(2) Findings and charting of clinical and radiographic oral examination," which includes periodontal examination.
(4) Treatment plan, recommendation, and options;
(5) Treatment provided;..."
Rule 108.8(c)(12) states that (12) When any of the items in paragraphs (1) - (11) of this subsection are not indicated, the record must include an explanation why the item is not recorded."