New Emergency Preparedness Forms Package for TSBDE Rules Compliance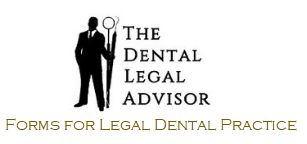 New Emergency Preparedness Forms Package for TSBDE Rules Compliance
PACKAGE INCLUDES ALL OF THE FOLLOWING 15 DOCUMENTS FOR COMPLIANCE:
Rule 110.14 

Emergency Preparedness Policies & Procedures (22 pages)
Rule 110.13 Pre-operative Checklist
Anesthesia Day-Of Preoperative Assessment
Individual Office Staff Roles And Responsibilities In Event of Emergency
Specific Protocols For Advanced Airway Management Techniques
Specific Protocols For Response To A Sedation Anesthesia Emergency
Safety Checklist for Dental Equipment
Annual Emergency Drug Review Log For Assurance Of Unexpired Supply
Annual Equipment Readiness Review Log For Assurance Of Function Of The Equipment
Annual Staff Training Log - Emergency Prevention, Recognition, and Response
Checklist of Documents for Policies Procedures for Management of Emergencies
Documentation for Compliance with TSBDE Anesthesia Levels 2-4 Inspection Form
Rule 110.18

​

 Checklist for Anesthesia Levels 2-4 Inspection Form
Emergency Protocols Short Form
Emergency Plan for Specific Practice Area
---
Need more information?  See the April 25, 2019, webinar presented by Boyd W. Shepherd, DDS, JD, covering these rules and required forms in detail!

---
Beginning March 20, 2019, Texas Dentists who are Nitrous Oxide, Level 1, Level 2, Level 3, and Level 4  Sedation/Anesthesia permit holders must:

Create and maintain preoperative checklists
Meet emergency preparedness standards
Meet requirements for prevention and response to sedation/anesthesia emergencies.
---
DELIVERY IS VIA EMAIL WITHIN 24 HOURS OF ORDER.